Back in February I celebrated my 31st birthday. It was kicked off with a joint birthday party at my house the first weekend of February. Since Joshua and I are eight days apart, we usually celebrate our birthdays together with family.
I'm actually very proud of myself for pulling this off because for years I've been doing the January Cure, and the final assignment you are working towards is to host a get-together as a way to celebrate a clean home. Since our birthday festivities usually fall around that time, I've never completed that assignment… until this year.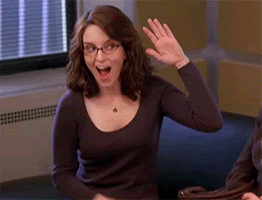 It was a small get-together that consisted of my parents, my sister, and Joshua's parents. I made dinner, we had a yummy gluten-free chocolate cake from Whole Foods, and opened presents.
Dani's present was a pretty box with a top, boots, jewelry, and a few other goodies. I work my new top and boots to work the next day.
On the day of my birthday, I was gifted a gluten-free bundtlet cake from Nothing Bundt Cakes (and a regular bundt cake for the office to share) from the team and a Happy in a Gift Box Set from my office mom, Laurie. 😍 I felt so loved!
After work, Joshua took me to my favorite restaurant, The Melting Pot for my birthday dinner.
While my meal was gluten-free, it wasn't dairy-free or sugar-free, so this was my last trip to Melting Pot for awhile, perhaps ever. Especially since I started my purification program about a week later. 👀
Despite having another great birthday with family and friends, there was still some sadness lingering. When I celebrated my 30th birthday I was filled with hope and optimism that 2017 would be my year despite my pregnancy loss a few months prior. This time around, I felt an ache in my heart as the wounds from my second loss were still fresh. I also felt a little worried. While I'm told I'm "still young and have plenty of time" I am two years away from the age my mom was when she had me. I had hoped to have two kids already, and now as each birthday comes to pass I wonder will I get to have one child? Will I endure any further difficulties, as my grandmother or mom did?
As I reflect on these moments now, I've definitely come a long way with healing just in the last few months. The ache is still there along with a little hope that is ever growing. My theme for this year is "progress not perfection" in an effort to remind myself how far I've come and to respect the journey.
Keep Reading