This past year I started using a fantastic app called Notion, and it's been a game-changer in my digital workflow. It's become the central hub for just about everything, and I like to think of it as my digital command center.
Before I heard of Notion, I was using a variety of apps and tools with Apple Notes housing a lot of information because it was simple and easy to access from all of my devices.
When I heard Notion described as "the Notes app on steroids" it definitely caught my attention. 😆 And it didn't disappoint because now I use it for SO many things. If anything, it's almost like what can't you use it for?
Why I Started Using Notion
Around the time I heard of Notion, I was keeping my eyes open for a better way to plan and organize my social media content. A friend of mine mentioned Notion in her IG stories, briefly showing the interface, and I was intrigued enough to give it a try.
One of the nice things about Notion is how user-friendly the onboarding process is, so I was able to get a pretty good idea of how it all worked. I found going through their Help Guides & Tutorials very helpful in order to really learn what it could do.
As I explored the starter workspace and the included templates, I learned how this robust app could replace several tools I was already using. For example, I was using Asana as an internal project manager, but I found I could do everything I was doing plus more with Notion. The more I played around with Notion the more apps I began to replace and thus integrated the majority of my ecosystem into Notion.
Creating A System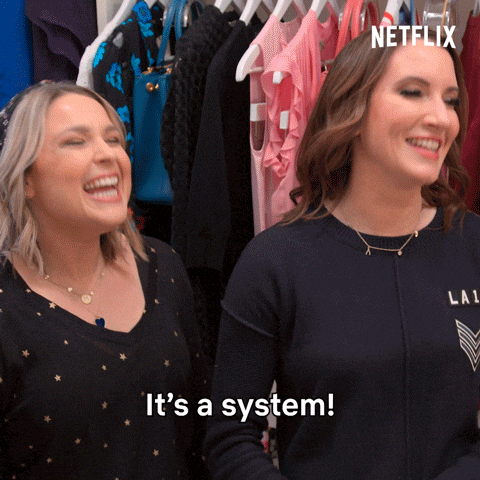 Once I got the hang of Notion and knew I wanted to turn it into my central hub, my next step was to make sure I could organize all of my content into a system that was intuitive for me. Since I have ADD/ADHD it was important that the system be neurodivergent-friendly.
Enter Jenna Redfield's videos, the majority of which specifically target having ADHD and using Notion. One video introduced me to the pillar system and has revolutionized my workflow with Notion and beyond. Now everything is organized in a way that's usable for me and is consistent across other digital areas.
Here's a look at the various ways I use it for my personal life and business.
Workspaces For Personal & Business
Notion lets you have what they call workspaces where you can house all of your content. I have multiple workspaces since I'm using Notion for a wide variety of uses, and it's easier for me to keep things organized that way.
Life Hub
My first workspace is my Life Hub which is everything personal and life-related.
I keep track of so many things in here! From family stuff to recipes to household and budgeting, this hub has a ton! And I'm still in the process of bringing over more.
Out of everything I do in this hub, I probably access my shopping list and recipe box the most, both of which I've created as free templates!
Work Hub
This hub is for my business side internally and is probably my most used workspace. It's home to my task manager which is based on the GTD method, and it also houses my editorial calendar.
My editorial calendar was one of the first things I created from scratch in Notion and has now become this robust planner I use for both myself and my clients. It's available in my shop to purchase!
Client Hub
This workspace is dedicated to all my clients. I have a shared dashboard for each client that contains links to things like their editorial calendar, hours tracker if they're on a retainer, branding files, and more. I link to this in their client portal in Dubsado as well.
I also have information I store internally associated with each client. Since I have various places where I store things for clients, Notion makes it easy to create a hub and link to everything in one spot.
Playground
This is where I save any free and purchased templates I've acquired and play around with them. Working with Notion has been primarily experimentation with other templates because there is SO MUCH it can do. Having a dedicated "playground" keeps everything together, so if I decide to implement something in my other workspaces I can simply duplicate it.
Template Hub
Last but certainly not least is my template hub which contains a few free templates for YOU to check out and duplicate!
Included are templates for:
Affiliate Link Tracking
Recipes and Shopping List
Holiday Gift Planning
I plan on adding more so keep checking back! And if you'd like to see how I organize and plan my content for social, blogging, and more head over to my shop for my Notion Content Planner.
I'm such a big fan of Notion that I recently became an affiliate, so if you're thinking about giving it a try use my affiliate link to sign up.
Keep Reading